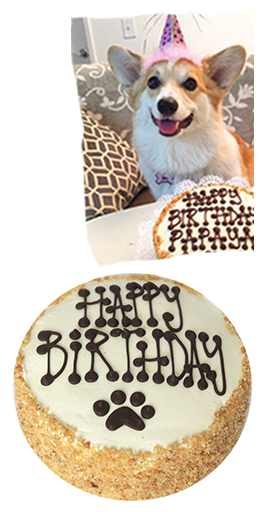 something special now
After entering your dog's birthday, you'll get a coupon for a FREE handmade freshly-baked cookie just for dogs. Quick go check your email and bring in the coupon to any of our bakeries.

SOMETHING SPECIAL FOR YOUR DOG'S BIRTHDAY
Let us know when your dog's birthday is and you'll get special offers throughout the year and a special offer two weeks before your dog's birthday.